just wondering, cuz y'know, I play the game.
basically, geometry dash is like a platformer like Mario but always autoscrolling (but that's not important!) It's where a cube jumps over/on platforms and spikes and stuff. But trying to describe everything is gonna be hard, so i'll just link a video to show some gameplay.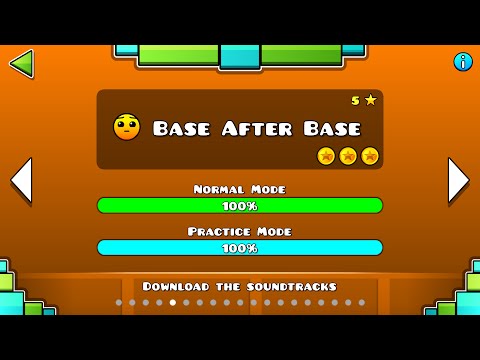 Oh! Yes I play the game at my grandparents house. Sry the name wasn't familiar. I'm alright. Haven't gotten past the third part of area one tho.
It's just a lot of practice. But it looks very hard.
trust me, there's much harder
Eep!

yes, pretty much. i've already beaten most of the main levels and have 4 (soon to be five) demons. I also have 94% on deadlocked but i havent beaten the other robtop demons yet.
Yes, much much harder ones. I don't play, but my friend does, he let me play. lasted about 3 secs hehe
gometry dash is harrrdddd big sad