Hi everyone,
I'm just started playing this game last night and just submitted my code for testing and so far nothing is happening. I have 3 games in my queue (resubmitted because I saw an issue in the past was a game with an infinite loop that's not caught was holding it up), and it just sits there.
EDIT: I should clarify - I submitted my code for testing last night before I went to sleep, woke up, and still no change so I resubmitted it just now.
Here are a few pictures of what I'm seeing: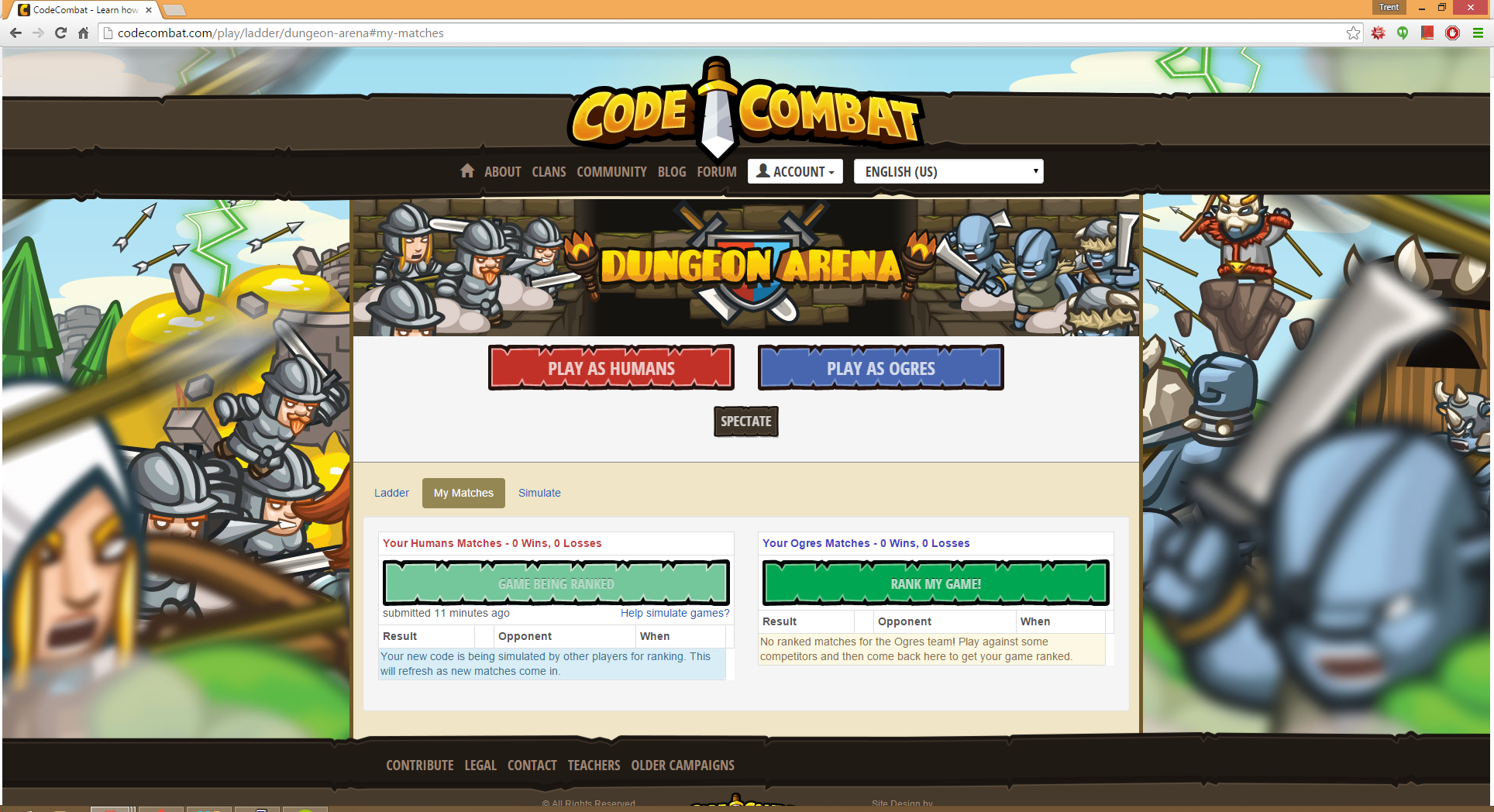 I'm not sure if I'm just being impatient or if the servers are down or if my code is glitchy or what.
Also I was wondering how I might go about fighting a friend of mine. We tried connecting via Facebook and Google+ and neither worked. We also tried clicking play to fight someone else and replacing their hash in the url with our own from our profiles and that didn't work…
Any advice would be appreciated!