whats ur ign?
(mine is Enderlord7389: i play on my lemon profile )
Who here plays CubeCraft on Bedrock?
i play but i dont have a mouse rn
Ok… Yeah Minecraft must be hard without a mouse.
me trackpad gaming →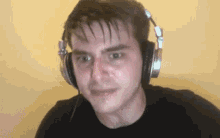 Not relatable, but for most people it is :] I actually only use mouse because my touchpad broke
i couldnt play minecraft on the mini computer.(my dad asn't signed me up )
I have finally found my people
Controller Player (20 chars)
Wanna Duel?

(20 characters)
Oh, sure! Tomorrow though, if that's (a serious question) and possible
Windows Edition (I play on PC)
EDIT: PC (I play Windows Edition)
Damn, I am going to get rekt
Did you just read almost 1700 on this topic
TECHNOBALDE DED (I knew this before, please do not tell me I was late (I saw the video 10 minutes after it was published))
Rest In Peace












I'm really sorry, turns out I had a no screen day yesterday… Will later today be ok?
Sure!! (20 Chaeracasdters)